Somatic Practices for Vital Living:
Continuum, Yoga and Mindful Movement
Beth's core focus is transmitting Continuum - a somatic movement and embodiment system developed by dancer and movement pioneer Emilie Conrad.


Beth has been teaching Continuum to individuals and groups for over 40 years and also offers an apprenticeship track for students who are oriented toward eventually sharing this material.


On this site, you can find information on studying with Beth in the individual, class, and retreat contexts. In addition to live teaching in California, Beth sees clients online from around the world who have an interest in deepening their felt-sense of wholeness, embodiment, ease, and vitality.

About Beth
Beth Pettengill Riley, M.A., dancer, choreographer, yogi, & somatic educator arrived with a soul call: MOVE!
15 years of professional ballet training and performing later, she discovered modern with dance pioneer, Hanya Holm, while completing a BA in Literature at Colorado College. In 1981, she received her Masters in Education with a Dance Specialization from Stanford. Beth served on the faculty of Cabrillo College for 17 years where she taught all levels of dance, fitness, yoga and creative movement. Beth was a performing, teaching and administering member of Tandy Beal & Co, an internationally recognized modern dance company for over 10 years.
In 1975, Beth began a passionate exploration of Yoga: origins, theory and practice. After two years at the Iyengar Institute in San Francisco, CA, she went on to become a founding member of Mt. Madonna Center where she served on the staff for more than 10 years. Baba Hari Dass - the root teacher of the Mt. Madonna community - continues to inspire her life and her teaching. In 2001, Beth received the Good Times award for the "Best Yoga teacher in Santa Cruz" in its annual readership poll.
Continuum awakened a deeper calling in 1978 when she began studying with Emilie Conrad and Susan Harper. It was spiritual practice, creative art, psychotherapy and fitness regime all in one. She began apprenticing with Emilie in 1986 and for over 30 years has been leading classes and workshops locally and nationally. In 2001, she pioneered a graduate level course in Continuum at the newly formed Santa Barbara Graduate Institute, specializing in Somatic Psychology. Beth maintains a private practice in Santa Cruz, California assisting individuals in finding greater freedom 0f movement.
Beth passionately engages embodiment as a spiritual path. Her latest project, focusing on teens, "The Embodied Generation," is re-imagining and inspiring true physical education in the 21st century.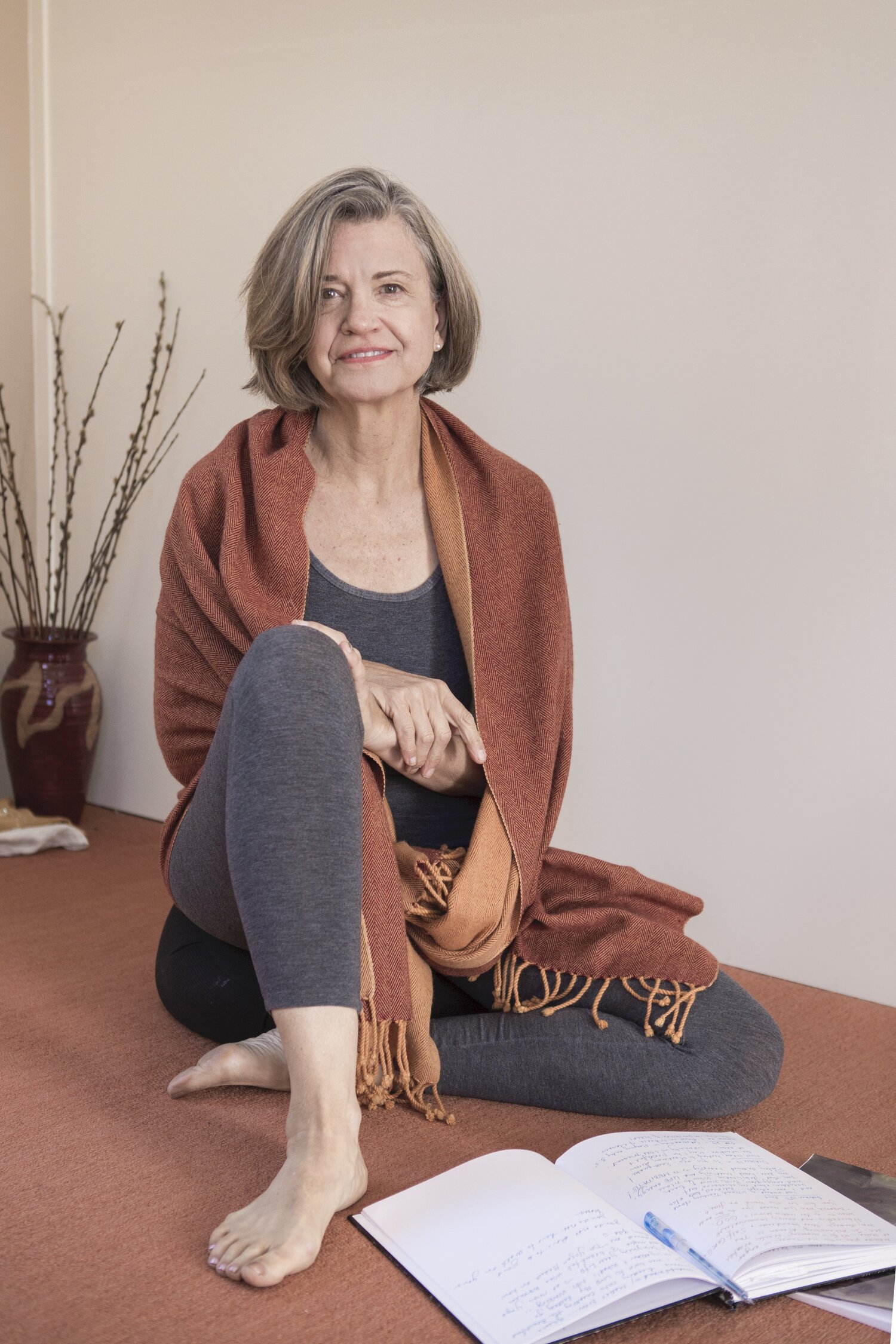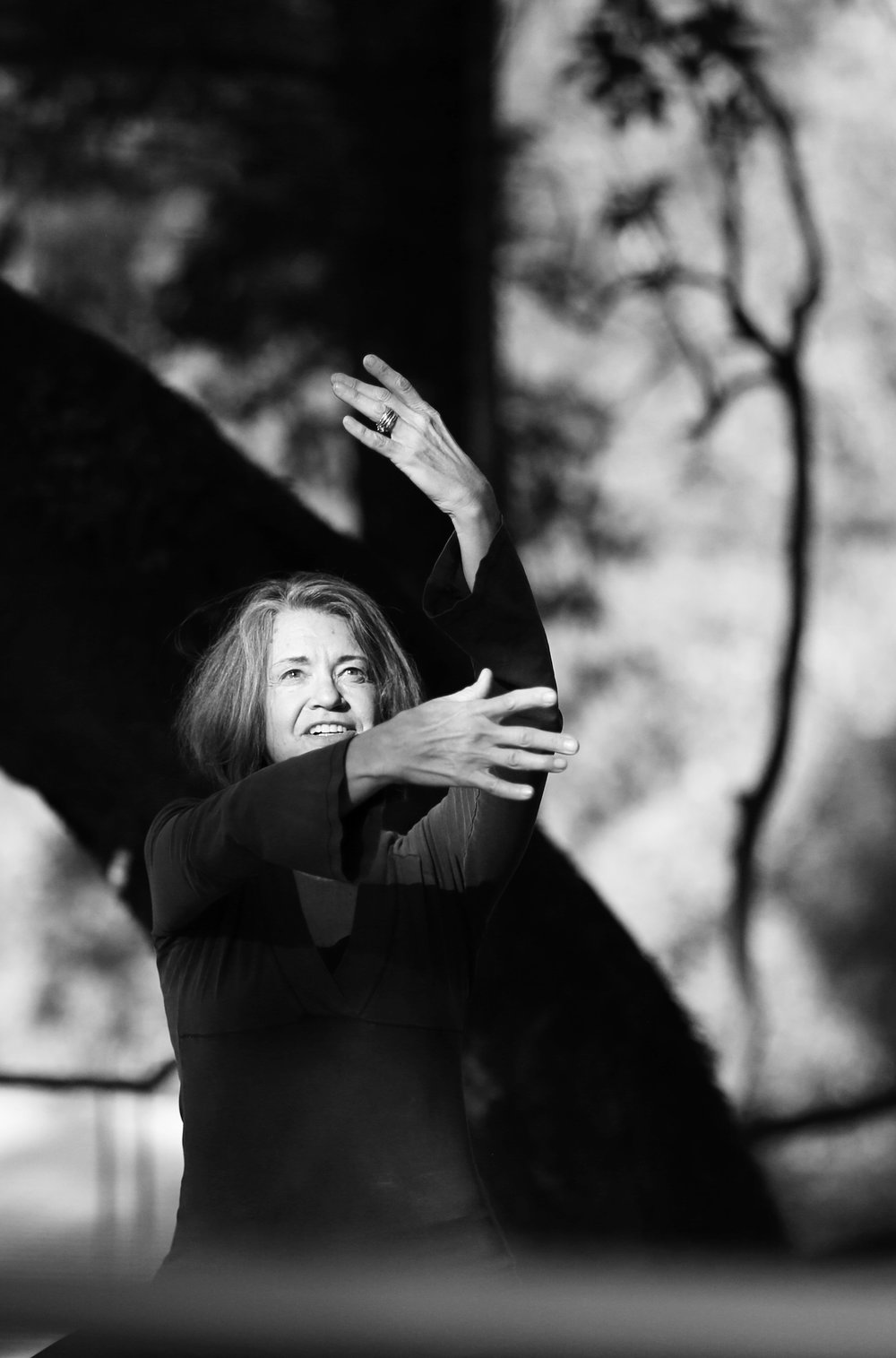 About Continuum
Continuum is a visionary inquiry into our capacity to innovate and participate with ourselves and our bodies as creative, open systems in rapport with life itself. Through movement we are connected to every aspect of our biosphere, from the furthest stars in the universe, to the molecular spinnings under the skin.
To explore movement at this level we begin by developing our sensitivity to the intrinsic world. Stepping outside of the cultural models of "body" and "shape" we can discover the deep inner world of fluid that is an unending resource for healing and change. Continuum uses breath, sound, and movement, to enlarge our capacity to live from the inside out: To move, speak, think, love, play and work as liquid organisms in a friendly world.
Continuum contributes to the field of movement education by providing a rich spectrum of modalities for dancers, somatic practitioners, fitness professionals, psychotherapists, mystics, poets, artists and anyone interested in participating passionately and intimately with life itself. Private sessions are designed on an individual basis, exploring intrinsic movement with specifically designed experiences combining sound, breath, movement and gentle bodywork to access possibilities for healing and change. Individual attention can accelerate the learning process and provide an often necessary witness to the experience of organic movement. This approach has been especially effective with chronic pain and injuries and auto-immune illnesses, by releasing restrictive patterning on many levels.